A Tribute for R. Gwinn Vivian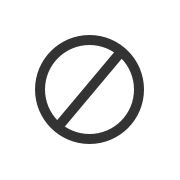 Photo by Helga Teiwes, 1967. Courtesy Arizona State Museum.
The archaeological world and the world in general lost one of its kindest souls on the evening of Thursday, April 14, 2022. Gwinn Vivian touched the hearts of all who knew him. He was one those special people whose calm drew people to him and provided them with moments of peace. He was a dear soul.
Professionally, Gwinn was born into archaeology. His father was the first archaeologist at Chaco Canyon National Park. Gwinn grew up in Chaco, playing among the ruins and later working on and directing projects there himself. He got his B.A. and M.A. from the University of New Mexico and his Ph.D. from the University of Arizona. He spent his career at the Arizona State Museum, working in various capacities, including as researcher, Associate Director, and then back to researcher. He also helped run the early Salvage Archaeology Program.
Gwinn was diagnosed in July 2020 with pancreatic cancer, within days of losing his wife Pat to Alzheimer's. The doctors gave Gwinn days to live. In true Gwinn style, he said he wasn't done yet and requested chemotherapy. Gwinn defied medicine science. He held the cancer at bay. And, he finished yet one more book about Chaco Canyon with a young colleague, which is currently in press.
In December 2020, I worked with colleagues to conduct a videotaped interview of Gwinn as part of the Arizona Archaeological and Historical Society's Roots of Southwestern Archaeology Oral History Project. (https://www.youtube.com/watch?v=JfNhRCTRHcc)
Goodbye Gwinn. Your heritage lives on through your colleagues, friends, students, and family. I was truly blessed to spend time with you.