Presentation: "The Linguist as Analyst"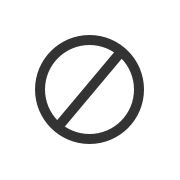 Date: Saturday, November 13, 2021 - 13:00
Jonathan Levy, son of SoA Professor Emeritus Jerrold E. Levy, will give an online presentation tomorrow, November 13, 2021, at 1:00 p.m. (Arizona time). The younger Dr. Levy, the former Assistant Director of the UA National Center for Interpretation, will be speaking about his father's work with the Navajo, among other things, in a presentation titled "The Linguist as Analyst: A discussion of the role of the interpreter going forward." Other topics to be presented include: 
The role of a Navajo medical interpreter in the creation of an interpreter training program in 1963.
Interpreters who also function as analysts in their role.
The impact of remote services on the interpreter community specifically, but also in the general areas of education, healthcare, court, etc.
This a sponsor-free, spontaneous event that should be interesting for any students working on language, culture, healthcare issues, and School of Anthropology students and faculty are invited to attend.
The zoom link can be found at LinkedIn.
Questions can be sent to jlevylanguage@gmail.com.
Photo: Navajo Medical Interpreter Dennis Parker (left)
Anthro News Digest date: 11/12/2021