Marco Serino: Marie Sklodowska-Curie European Commission Fellow Hosted at SoA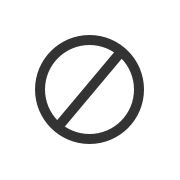 Dr. Marco Serino, an Assistant Professor of Classical Archaeology at the University of Turin, Department of Historical Studies, was recently awarded the postdoctoral Marie Sklodowska-Curie–Global Fellowship by the European Commission (2022–2024). The fellowship supports Dr. Serino's interdisciplinary project, Agathocles, where he integrates computational imaging, social network analysis, experimental archaeology, and archaeometry to study the mobility patterns in Western Greek pottery workshops of the Classical period. His host institutions are University of Arizona (Professor Eleni Hasaki) and University of Turin (Professor Diego Elia). At the University of Arizona, he will work with Professor Eleni Hasaki on social network analysis and experimental archaeology at the Laboratory for Traditional Technology. They are currently co-organizing a webinar and an international conference.
Dr. Serino's publications, including his recent (2019) monograph on the Himera Painter and other early Sicilian red-figure pottery workshops, draw on his expertise on ceramic production to highlight painters' mobility, musical performances, rites of passage, and religious experience through a renewed emphasis on iconographical and archaeological contexts. He has also published on Roman building construction techniques in Pompeii, and on cooking and plain pottery from the Sanctuary of Apollo at Soros (Thessaly, Greece).
The Marie Sklodowska-Curie Global Fellowship includes a substantial component of bridge-building initiatives between his hosting academic units and the wider scholarly communities. For this Dr. Serino spearheaded two initiatives:
Agathocles Webinar Lectures (March–April 2022; Co-organizers: Eleni Hasaki and Marco Serino), a series of six lectures on Technology, Craft Connections, and Digital Humanities in Classical Archaeology, open and free to all. The webinar is coordinated with Hasaki's graduate seminar on Labor and Technology in the Mediterranean World and with Serino's graduate seminar Technological Studies and Digital Humanities in Classical Archaeology. A series of invited speakers will speak to a live audience of students and scholars from both institutions.
International Conference in Turin (October 2022; Co-organizers: Diego Elia, Eleni Hasaki, and Marco Serino), titled "Technology, Crafting and Artisanal Networks in the Greek and Roman World. Interdisciplinary Approaches to the Study of Ceramics."
Dr. Serino has extensive field experience since 2008 both in Italy and in Greece. He is currently involved at the Roman site of Costigliole Saluzzo (Piedmont, Italy) and at the Greek colony of Lokri Epizephyrioi (Calabria, Italy), both directed by Prof. Diego Elia and Prof. Valeria Meirano (University of Turin). Moreover, he is a member of a new archaeological project involving the study of the House of the Ancient Hunt in Pompeii (University of Turin and Centro di Conservazione e Restauro di Venaria Reale; director: Prof. Diego Elia).
He has held postdoctoral fellowships in several research centers globally, including The Classical Art Research Center (CARC) at Oxford, at the Trendall Research Center of Ancient Mediterranean Studies in Melbourne, Australia, and at the University of Thessaly at Volos, Greece (an MOU-linked institution with UArizona), as a holder of the Onassis Foundation and the Institute for State Fellowships.